8 Passenger Black Lincoln Limousine
Get that Stylish and Sophisticated Look on Your Special Event with Our Amazing 8 Passenger Black Lincoln!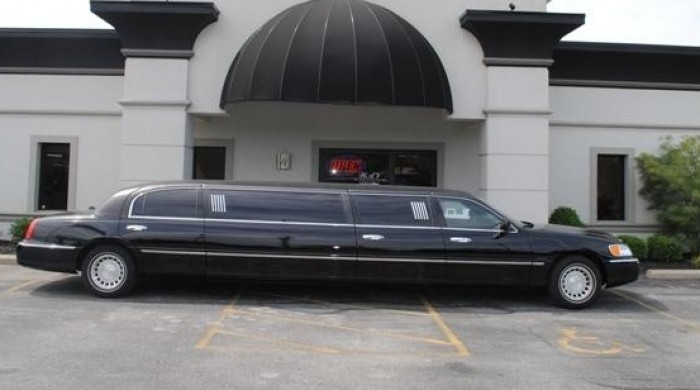 Making a jaw-dropping impression and leaving your guests in amazement on your special day is easier than ever before with our 8 passenger Black Lincoln. Its distinctive design continues to make them the most popular choice in luxury cars for hire. Riding in this luxurious limousine on your way to your special event will surely make a big difference. It will give you the comfort, sophistication and style just the way you want it. In fact, travelling in luxury does not get any better than this. Whether it's a wedding, birthday or school formal, our 8 seater Black Lincoln will suit any occasion perfectly.
On top of that, we see to it that apart from comfortable and affordable luxury transportation, we provide maximum safety on your travel. Hence, all our luxury cars for hire come with an experienced chauffer that is licenced and drug-tested. That's because we value your special day as much as we value our integrity. If you choose our 8 passenger Black Lincoln, you'll not only experience first class transport service but also state-of-the-art technology in an affordable and comfortable luxury vehicle for hire. Indulge yourself today!
Features
Fully equipped bar
Strobe LED lighting
Has 5th door for easy access
Intercom system
CD player in full surround sound system
TV screen
Dual air conditioning system
J-shape seating configuration
Vanity mirrors
Sleek and brand new-looking
Safe, clean and well maintained
Occasions
This stylish and traditional 8 passenger Black Lincoln complements all special occasions perfectly. These include weddings, debutante balls, school formals and all special events that need first class and luxurious transportation.  For 8 Seater Limo Hire Melbourne call Exclusive Limousines @ 0428 486 837.
We can provide you with the most memorable and sophisticated ride, affordable prices and one of a kind service.