Restaurant Tours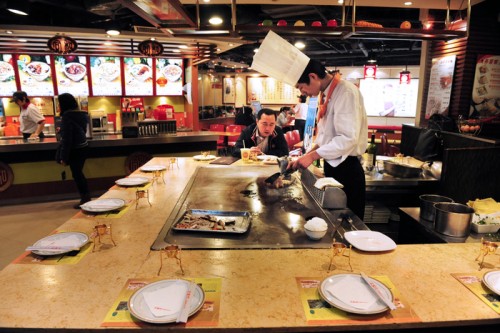 Enjoying a unique and stylish fine dining experience is made easier when you hire a restaurant tour limousine. We at Exclusive Limousines have a comprehensive range of stunning luxury vehicles for you to choose from.
Whether you are planning a trip to the best restaurants in your area or a dining trip to a famous destination, we have the finest and most suitable limousines to suit your unique transport needs.
Apart from driving you around in luxury, we also have the best restaurant tours on offer. So together with your friends or family, you can have the most pleasant experience of your life.
You can choose either a pre-planned tour or a customized tour where you can request specific dining destinations. Depending on the number of your party, we have luxury limousines that can accommodate up to 18 passengers.
Our limousines also come with experienced chauffeurs who are knowledgeable in all the routes in the city, so you can have fun without worrying about traffic jam, safety and parking.
All you have to do is sit back, relax and enjoy some culinary delights. Exclusive Limousines can provide you with the most memorable and sophisticated ride, affordable price and one of a king service. Call 0428 486 637 for Premier Limo Hire Melbourne.
We can make your restaurant tours more delightful and memorable with our magnificent and budget friendly restaurant tour packages.